This page is dedicated to my hunnie.
He is the love of my life,
and I look forward to spending the rest of my life w/ him.
Our Love Story
Chinh and I first came to knew each other back in 1999.
I was 14 n had just started w/ the MQ site.
He was 17 n submitted a couple of songlyrics to my site.
We had 2 things in commom: a love for Manh Quynh's music
and a passion for singing.
Over the years we've kept in touch,
perhaps one phonecall a year or so.
During that time we both have been thru a lot.
Different relationships, different schools,
I went down to FL for college
and joined the Army for a yr.
He graduated from college n started working.

Then we met.
Thanksgiving 2004
in San Antonio, TX.
The Riverwalk, Market Square,
Quarry Market, Botanical Garden,
and even Ft. Sam.
Those are all places we'll never forget,
for that's where it all began.
We fell in love.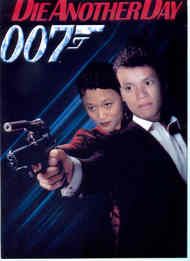 Our Pix from the Wax Museum
Our Pix from the Botanical Garden
More pix of us (more added 8/16/05)
Pix from the Hot Air Balloon (New: 8/16/05)
Our pix from MN
Other Pix from My Photo Gallery